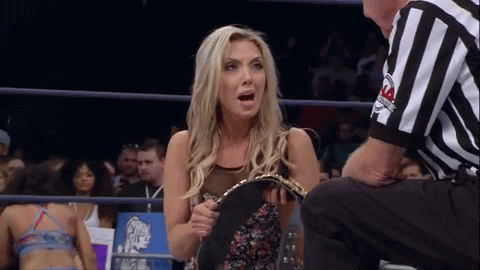 On this day in history:
August 25th, 2016: In the midst of testing Maria Kanellis' authority as Leader of the Knockouts division, a no DQ Knockouts Title match was booked by TNA's new President Billy Corgan. The defending Knockouts champion Sienna squared off against a list of surprise challenges that included Allie, Jade, Madison Rayne and Marti Bell. Allie tried "helping" Sienna throughout the match but would often find herself caught in the middle of the other battling Knockouts. In the end, however, it was Allie who would win the match after she was knocked onto a fallen Madison by a swinging baton from Marti, who was then taken out by Jade with a running missile dropkick. Allie's reign would be short-lived as one week later, Maria Kanellis would force Allie to lay down in the middle of the ring so she could win the Knockouts Championship for herself.
What are your memories of this moment?