Ranking #15 – Jade Cargill
The TBS Champion has been stalking her next challenger for some time, doing everything in her power to seek sole ownership of the 'Jaded' finisher.
This week she finally got the last laugh over Taya Valkyrie by laying her out with the offending move and delivering a stern message to the next woman to come for her throne.
Ranking #14 – Zelina Vega
Nothing has been officially booked as of yet but given the ongoing rivlalry between the LWO and The Judgment Day, one could assume that Zelina Vega may be working her way to a Smackdown Women's Championship match.
In the past two weeks, Vega has managed to embarrass the new champion on Smackdown by catching Rhea Ripley off guard. Vega gives up a lot in strength and size to Ripley but if their Mixed Tag Team match is anything to go by, Vega can be a large threat to any challenger.
Ranking #13 – Athena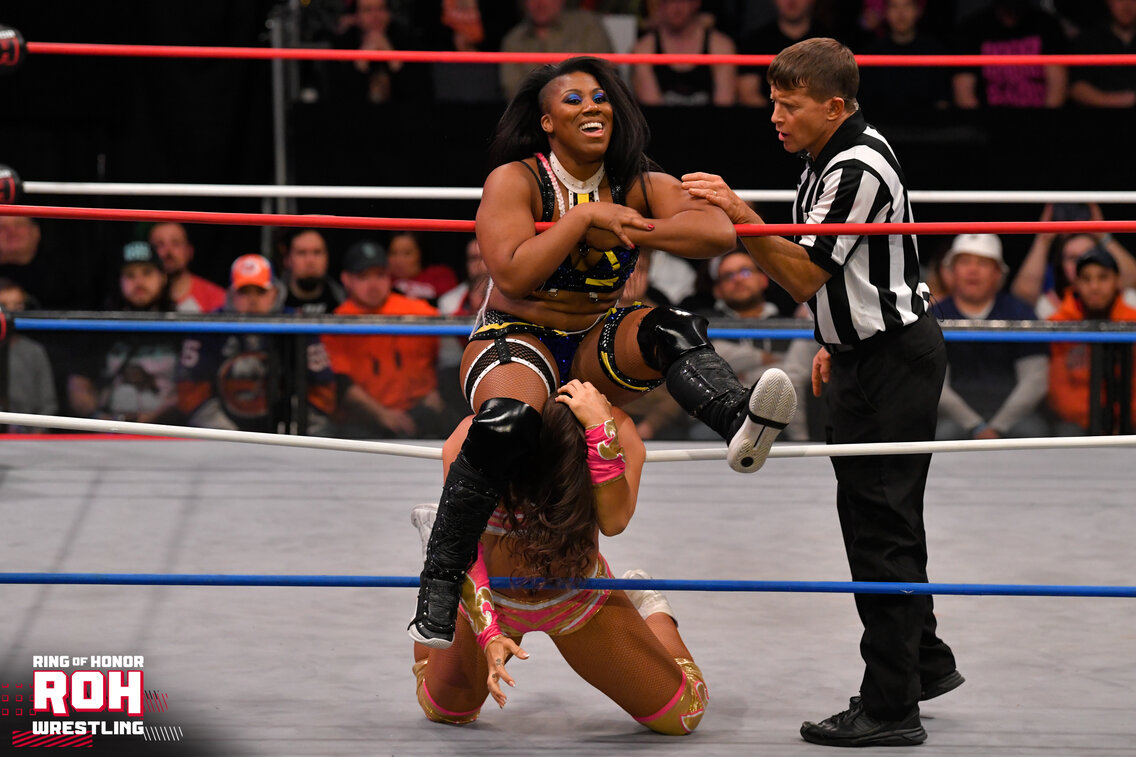 The self-proclaimed #ForeverROHChamp and #ROHGateKeeper would continue her string of victories this week on ROH by knocking back Ashley D'Amboise.
The match held the stipulation that if Ashley could last ten minutes, win or lose, she would get a future title shot but Athena made sure that would not be happening.
Later backstage, Athena would add insult to injury, literally, when she attacks Ashley and calls her a porcelain hussy before demanding real competition.
Ranking #12 – Chelsea Green & Sonya Deville
Plans change all the time in wrestling and it would have been very easy for WWE to let Chelsea Green fall behind after Carmella's recent absence. (We wish you well 'Mella!)
Instead, a surprisingly good decision was made when Sonya Deville was paired with Green for the Wrestlemania Showcase and the duo just seems to work! This week they secured themselves a title shot when they confronted the new WWE Women's Tag Team Champions on Smackdown.
Ranking #11 – The Coven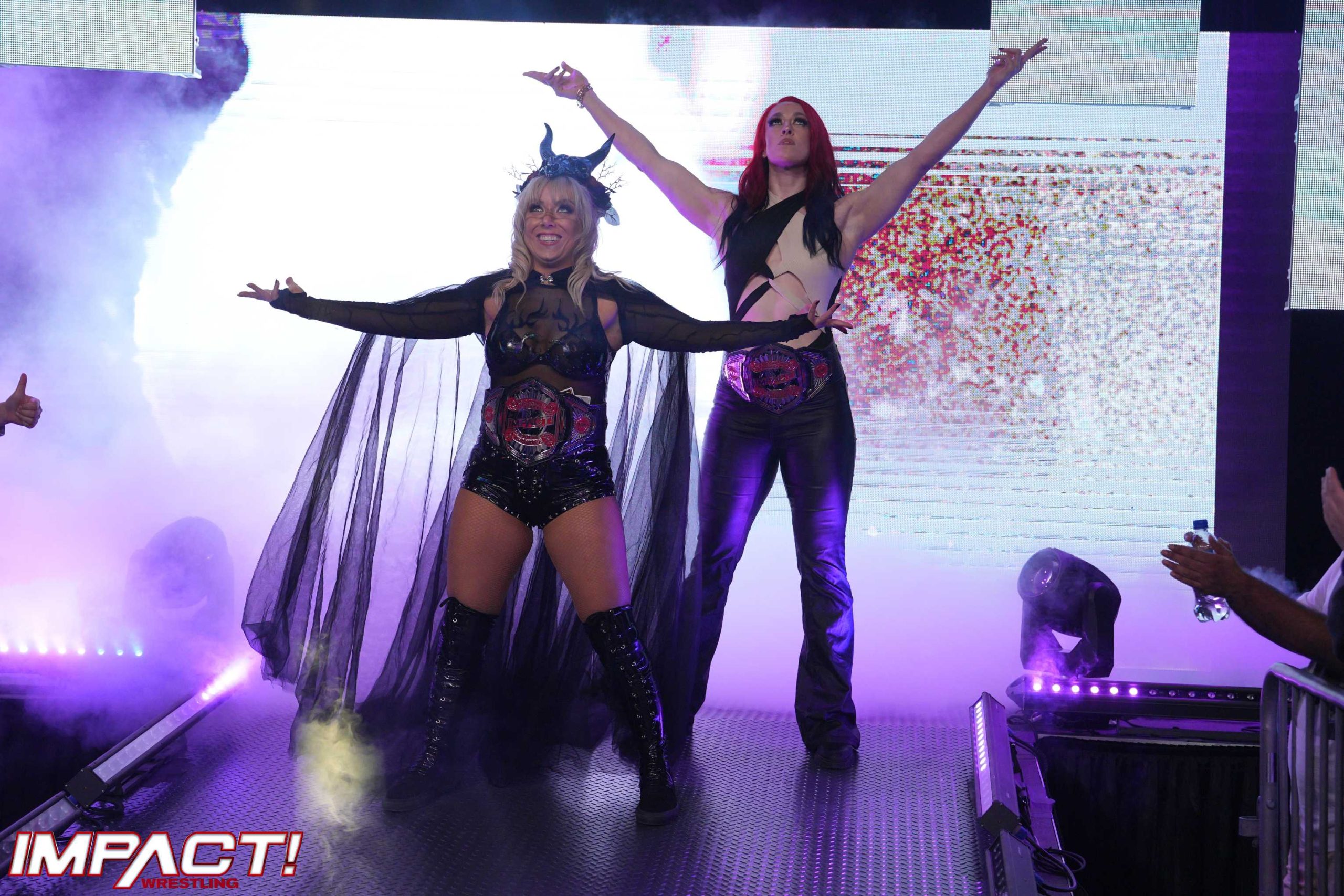 When the cards are in your favour, can you ever truly lose?
The Coven go in to Rebellion tonight with momentum on their side after Taylor Wilde did battle with Jessicka and emerged victorious this week on Impact!
Kilynn King would play decider in the match as the Death Dollz retreat to the locker room licking their wounds before their rematch for the Knockouts Tag Team Titles.