"Tonight we're going to have a Survivor Series rematch!"
Why, God? Why?
Honestly, what can I say about the debacle on Raw that I didn't already say on Sunday about Survivor Series? The match was virtually the same, except longer, and in a lot of ways, that was so much worse. Sometimes you just have to sit back, relax, and watch the wreck unfold before your beautiful hazel eyes, and that's exactly what I did last night. When the smoke cleared and the dust settled, the internet wrote this Redux for me.
I was on my Twitter account (@allhailKHALEESI) during the match and have compiled a list of tweets that popped up on my timeline during the contest.
@QueenAmiee: Jesus Christ…. you know it's bad when even the Diva fans are complaining the Divas are coming.. #RAW
@PocketVolcano: Universal "NOOOOOOOOOOs" and "You gotta be kidding me"s on my TL about the Divas rematch.
@knownaserin: The Divas match so underwhelming they had to do it twice! #Raw
@KeepItFiveStar: Alicia Fox pined JoJo, earning her place on Total Divas Season 02.
@tylerrcrush: Summer's submissions SLAY, and she has such a great, unique move set, and she can't even use ONE move?!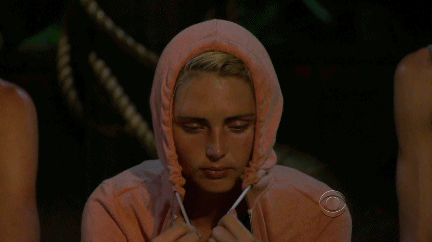 @ShayLMitchell: Why couldn't Summer actually wrestle them? Why can't Eva be better? Why couldn't we start a Divas title feud? Why were we being punished?
@ShayLMitchell: It seems like every time WWE hears that we like the Divas division, they go out of their way to destroy it.
@gocalldapolice: I'm going to start drinking before RAW. Maybe it'll make it less painful to watch.
@Theregoeskitty: I feel like we're all in an abusive relationship with RAW, we forgive it, everything is good for a while and then it lets us down again
Nothing I can write will so accurately describe my feelings on last night better than what see above. JoJo has been written out of Total Divas for the most part, and Alicia Fox does keep popping up on the show. It wouldn't shock me at all to see Alicia become a cast member for season two. The E! PR Twitter confirmed the announcement and tweeted the entire cast but JoJo. I'm bothered by that at all because I'm not a fan of the Total Divas version of JoJo anyway. I will say that once again, I liked her during the match. I think she has a lot of potential if she stays with the company and I'm curious to see how well she does on her own.
Summer was completely wasted Sunday and Monday. She is so much more than a comedy act. I'm so disappointed that nothing really materialized for her on either night, but I do think it was kind of cool to see her end up being the sole survivor last night. There were some other positives as well. Natalya and AJ Lee happened just the way it needed too. AJ got a measure of revenge and we have a door left open for another match between the two. Eva Marie embraced the absolutely hell the Long Island crowd gave her and blew them a kiss as their reigned their jeers down on her. I loved the way she toyed with them. Nikki Bella got kind of wasted during the comedy bits with Summer as well, BUT it could very well lead us to a fresh new match of Summer Rae vs. Nikki Bella.
Summer had amazing chemistry with Natalya, and I can't wait to see what she does with someone else. I would love to see her step inside the ring with Nikki and I think they would work each other really well. I wouldn't mind seeing Summer put with AJ and Tamina to take on the Bellas and Natalya, either. There's a lot they could do. They could even do AJ and Summer versus the Bellas with Tamina and Eva Marie at ringside. There's a lot the WWE could do and that's why seeing them waste those fourteen women not once but twice hurts so bad.
The Diva fan community is a fiercely loyal group of people who have passion for their favorite girl. They won't hesitate to go into battle for their favorite and that's why Diva fans are the best type of fans. I work for the best women's wrestling website on the Internet and I'm so proud to be a part of this community. We fight so hard for these women to be treated as equal in their company and that's one fight I won't ever give up. I'm so sick of everyone living in the past and turning their noses up at the Divas just because they're not Trish Stratus or Lita or Jazz or Molly Holly or who the hell ever. I don't want to go back to that time anyway. We have Nattie, Nikki, Brie, AJ, Summer, and so many other girls who can shine when given the chance. Slowly but surely the Divas are gaining more and more respect and it pisses me off when the WWE decides to cut the legs off at the knees. Musical chairs and two crappy marquee, cluster fuck tag team matches are ridiculous when you have that many girls who can work.
Diva Dirt isn't the only site that supports these women. There are others out there that are just as passionate. All the men and women who put their time and effort into websites devoted to women's wrestling, Divas, and Knockouts are proof that people do care. It's proof we believe in the girls who go out there every night and bust their butts for all of us. I realize that the WWE might think they are doing what's best for business by overlooking the Divas and giving them not a lot to work with, but this is the same company that thinks the majority of the free world give a shit about Randy Orton versus John Cena for the 23934508934059340589345th time. I'm just so annoyed with what we've been given after having one hell of a summer, that I can't help but be annoyed.
Those girls deserve better and I hope and I pray that these past couple of weeks are just some weird transition period and they've got many juicy, exciting storylines lined up. If nothing else, the relationship between Diva fans and the WWE is abusive. As irritated as we are now, we will watch next week. We will believe that our favorite is going to get a huge spotlight and we will keep our fingers crossed until we hear that theme music hit. We will always go back and it's not fair. It's not fair to us and it's not fair to the girls who have done everything they can to build the division up and get people excited about it again.
I turned Raw off last night after the Diva debacle, I truly did. It killed any desire I had to watch the rest of the program and that wasn't much anyway. The best time of the year for WWE fans is right around the corner and unfortunately it's usually not a kind time for the Divas. I hope this year they build something special for WrestleMania but thus far, they're not off to a good start.
Until next time… and until that time, never forget!
Cryssi… out! ;-)