Ranking #10 – Masha Slamovich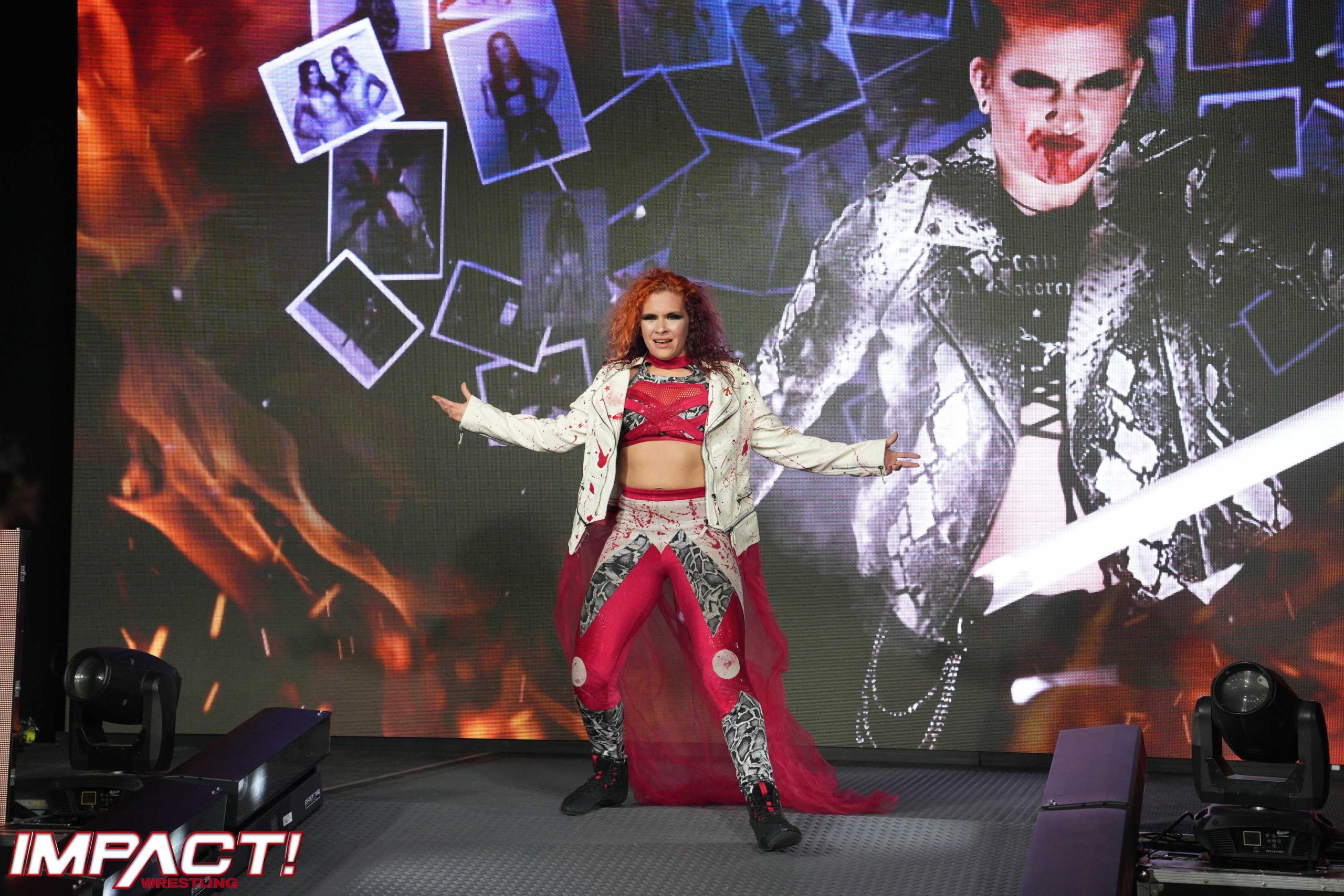 Last Week – N/A
Due to the fact she did leave with a victory, Masha Slamovich is placed just above Killer Kelly this week but the two are very much on equal footing.
Both women seem to enjoy inflicting pain on one another and deliver brutal stiff shots each time they meet in the ring but this week Slamovich also displayed some excellent ring awareness but using the corner to flip the Killer Clutch in to a pinfall.
Ranking #9 – Zoey Stark
Last Week – Gary's Wildcard
Making her the first NXT Women's callup to debut in-ring, Zoey Stark defeated Nikki Cross on this week's RAW.
First appearing backstage and keen to make a statement, Stark would approach the nearest prey and issue a challenge to Cross and later in the show the two clashed.
While not exactly a squash, Stark got to display her strength over her opponent and would take her out with the Z360 finisher.
Last Week – N/A
With the draft comes new challengers to titles and fresh feuds. One such superstar with a new home was WWE Veteran, Natalya, who marched to the ring in her best footwear to confront Smackdown Women's Champion, Rhea Ripley.
Ripley would make short work of Dana Brooke and then continue the damage which prompted a disapproving Natalya to appear. The two would not get physical but the seeds have been planted.
Ranking #7 – Athena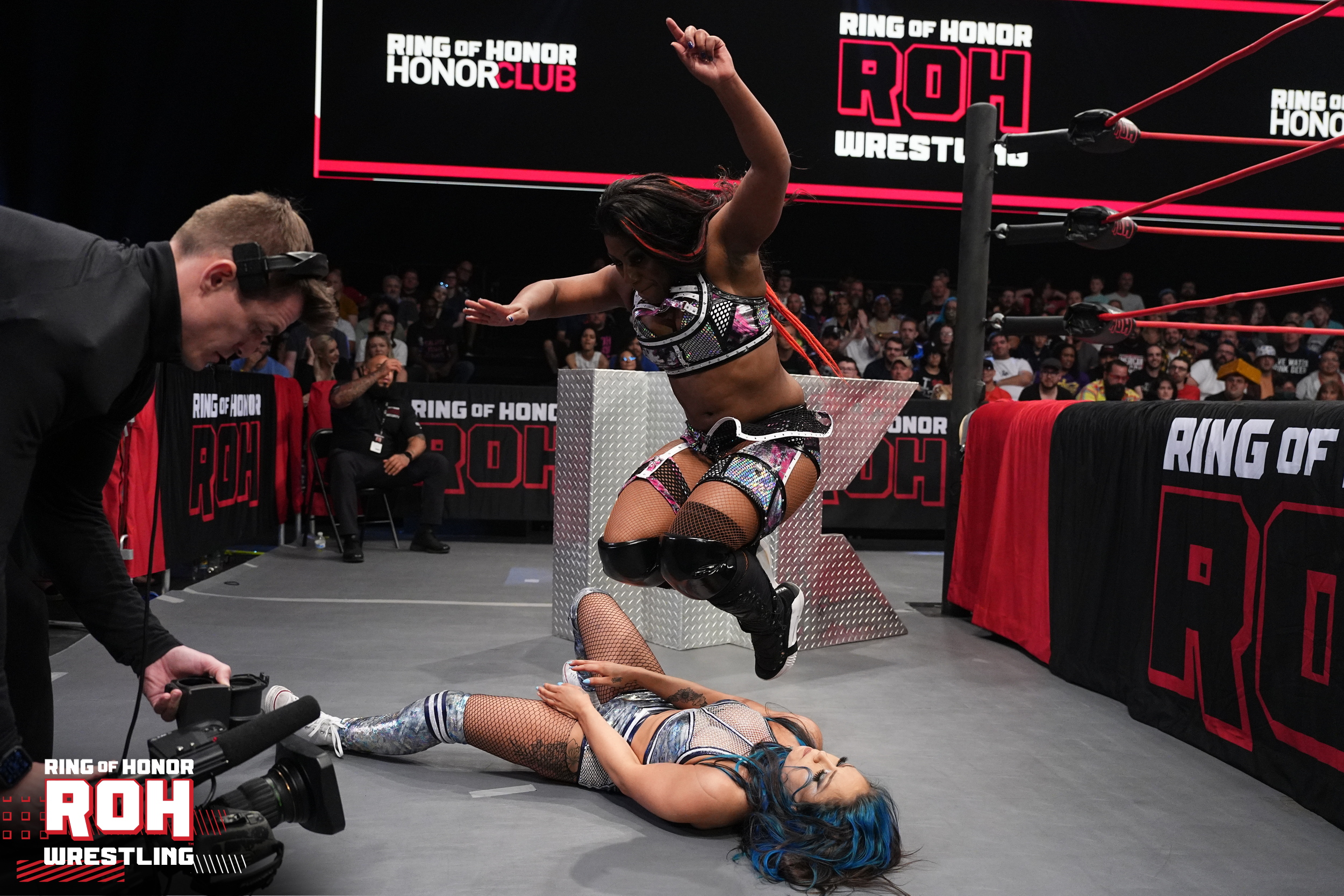 Last Week – 12
Somebody needs to check on Athena as she has been carrying Ring of Honor since its return.
The Forever Champ continues to prove her right to that monike when she successfully defended against Skye Blue in the main event of this week's episode. In a surprising show of respect, she would shake Blue's hand before laying her out anyway and pondering who will be next.
Ranking #6 – The Coven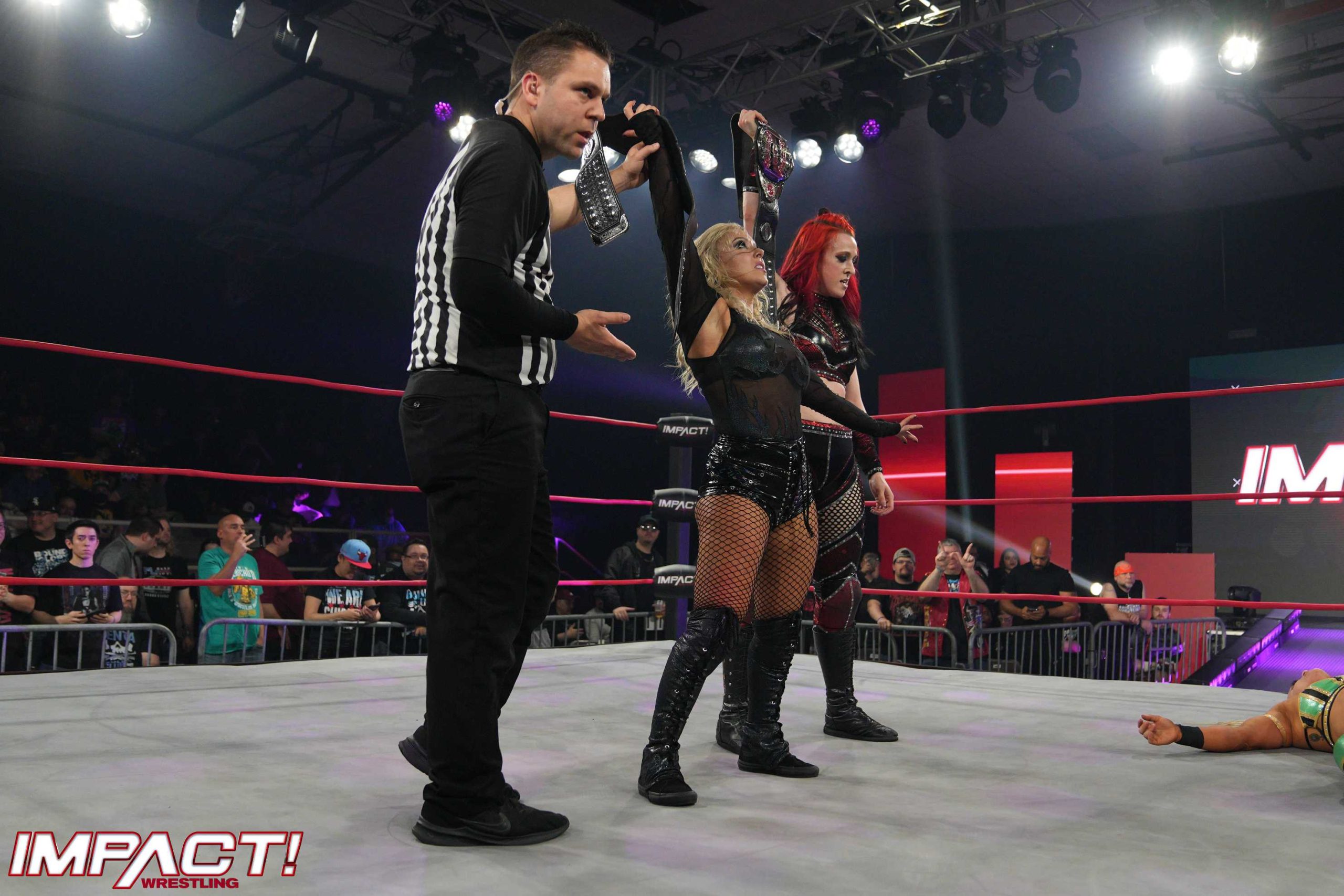 Last Week – N/A
This week the Knockouts Tag Team Champions faced off against a powerhouse of a team in the form of Jordynne Grace and Knockouts Champion, Deonna Purrazzo.
The match came about after The Coven would attack Purrazzo following Wilde's unsuccessful title match.
The superior teamwork of The Coven would overcome the power and experience of Grace/Purrazzo but after a minor mishap, The Coven capitalised and secured the victory, retaining their titles yet again.
Last Week – N/A
In a classic heel Stratus move, Trish would come to the ring in search of Becky Lynch this week on RAW.
Kitted out in a Missing Persons t-shirt and handing out posters backstage, Stratus would troll the crowd by orchestrating Lynch's music to play mid-promo. Featuring several call-backs to past promos, Stratus really was in her element until Lynch would really interrupt and send her packing quite promptly.
Ranking #4 – Becky Lynch
Last Week – N/A
Marking her first appearance since losing the WWE Women's Tag Team titles, Becky Lynch finally got a measure of revenge on Trish Stratus.
Stratus has been running her mouth in recent weeks, questioning where Lynch may be and claiming that Lynch would not be returning to WWE since Stratus took her out. This was proven false by Lynch who hit the ring (and Stratus) forcing her to retreat as Lynch welcomed the crowd's embrace.
The response from Lynch was reportedly cut short but if you follow her social media, you would see that she got her revenge for that too.
Ranking #3 – Asuka
Last Week – N/A
Since her loss at Wrestlemania, Asuka had not appeared on RAW but would mark her return to Smackdown, her new home after the draft, to interrupt Bianca Belair's title celebration.
Belair, in front of her hometown, would come to a kitted out ring to presumably reflect on her reign as RAW Women's Champion but Asuka's music would hit immediately and the Empress would offer a respectful bow and handshake.
Accepting this handshake proved fatal as Asuka would spit the mist into the eyes of Belair with the added element, if social media is to be believed, of hot chili hence the champions screams of agony.
Ranking #2 – Rhea Ripley
Last Week – 2
The Smackdown Women's Champion would compete on RAW with the rarely seen Dana Brooke, who had requested this match as a chance to prove herself.
While Brooke would get in some offense, Ripley ultimately would win the match quite quickly but was not satisfied with just that. Ripley would lock in her submission hold on a downed Brooke and only release her target when Natalya made her way to the ring.
Ripley would appear again later to aid Dom-Dom in a victory over Xavier Woods.
Last Week – N/A
With new matching styled ring-gear and equipped with an array of new tag team moves, mostly involving Morgan being used as a weapon, the WWE Women's Tag Team Champions would successfully defend their titles against Damage CTRL.
The real story coming out of this match does revolve around the potential implosion of Damage CTRL after IYO SKY's failed interference but let's not take away from the champions who continue to appear weekly with the titles and raising attention to them.
The titles will be defended once again on RAW this week as the champions would gleefully sign the petition of Sonya Deville and Chelsea Green who have been demanding a rematch for the titles.
What did you make of this week's women's action? What do your rankings look like? Sound off in the comments!