So far, Bayley isn't featured on the WrestleMania 37 card. The star has been one of the biggest in WWE for the past few years and became the first women's Grand Slam Champion. The Role Model also holds the current record as the longest-reigning SmackDown Women's Champion of all time.
It sounds to be about that time to give her a dream match by having a legend in the industry stand across the ring from her.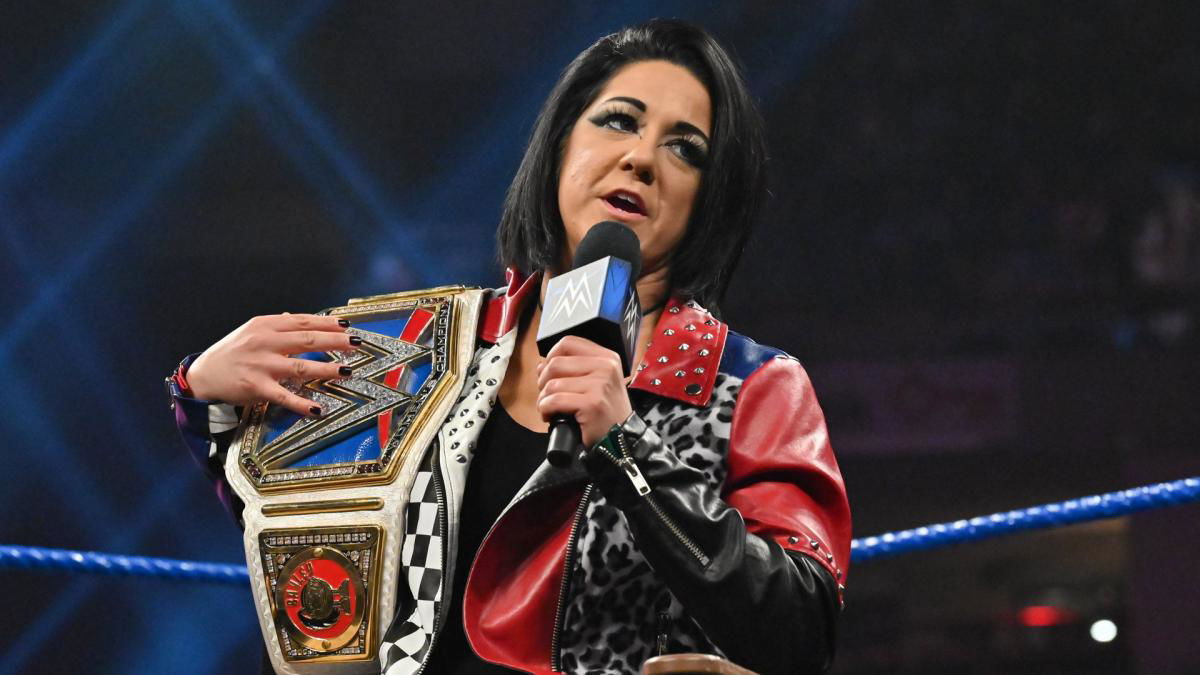 Bayley has proven over the past years that she is one of WWE's most versatile performers. She has shown that she can be just as captivating as a babyface as she can be a heel, and can be just as serious as she can be comedic. She has even become the host of her very own talk show "Ding, Dong, Hello".
So far, two women's matches have been announced for this year's big two-night event. Royal Rumble winner Bianca Belair will be challenging Sasha Banks, and recent RAW call-up Rhea Ripley will take on RAW Women's Champion Asuka.
It would be great to see The Role Model in the ring at WrestleMania 37, especially following her recent successes. This superstar is more than ready to face a WWE legend in a dream match. Here are some legends that would be nice to see face Bayley in a dream match at WrestleMania come April.
Molly Holly is one of 2021's Hall of Fame inductees. Bayley taking on Molly Holly at WrestleMania would be a great way to honour the former WWE Women's Champion. Especially as Bayley has been very vocal in regards to how much she admires Molly Holly. Molly Holly versus Bayley would be a torch-passing moment between the two women. Similar to when Charlotte Flair defeated Trish Stratus at SummerSlam a couple of years ago.
Despite being more known for her NXT commentary nowadays, Beth Phoenix is still a powerful force in the ring. Beth Phoenix's performance in the 2020 Royal Rumble was one that captivated fans, as she lasted until the final three despite her hair being full of blood. Bayley and Beth Phoenix have sparred constantly on social media, with the "Ding, Dong, Hello!" host requesting a match multiple times. Bayley versus Beth Phoenix would be the perfect way to give The Role Model what she wants, and WrestleMania could be a great platform for this.
Following Victoria's surprise appearance in this year's Royal Rumble, she named Bayley as one of the superstars who helped her at the event. Since this, Bayley has shared throwback photos on Twitter of herself meeting the former WWE Women's Champion as a young fan. Bayley versus Victoria would be a fantastic full-circle moment and could capitalize on Victoria's resurgent popularity following her Royal Rumble moment in January. Victoria should be listed as a Hall of Famer and fingers cross they decide to induct two women this year.
It is certainly too close to this year's WrestleMania to build this type of match, but it would be nice to see Bayley in a dream match on the biggest stage at some point.
What are your thoughts? Let us know if you'd want to see Bayley in a dream match and if so, who with?