WrestleMania BackLash is set to take place tonight. In the women's division, both the SmackDown and RAW Women's Championships will be on the line. On the SmackDown side, Bianca Belair will defend her title against long-time rival Bayley. Over on the RAW roster, Rhea Ripley will fend off Charlotte Flair and Asuka in a Triple Threat match to retain her title.
At WrestleMania BackLash, Belair will have her first title defense as champion. Ripley had a rematch against Asuka already but it ended in a no contest thanks to Charlotte Flair.
The WWE Women's Tag Team Championships changed hands on the go-home edition of SmackDown. A women's tag match is currently not on the card.
With WrestleMania BackLash about to kick off, here are some last minute predictions for tonight's pay-per-view.
Could Alexa Bliss reveal the true identity of Lilly?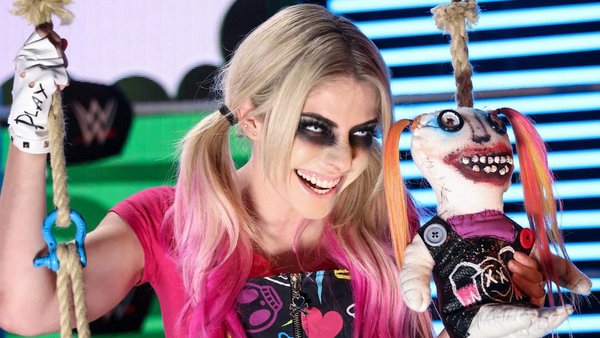 Following WrestleMania, Alexa Bliss has been accompanied by a bizzare puppet doll that she has named Lilly. Since the introduction of her sidekick Lilly, many WWE fans have speculated over the identity of the doll.
Could Lilly be revealed to be a member of the RAW roster in a repackaged role? There are many possibilities for who could step into the role, such as Bliss's former tag team partner Nikki Cross, who has previously thrived in a more dramatic role in her NXT days, and is currently criminally underused. Lilly could even be a previously-unseen star, or a surprise NXT call-up.
Will Alexa Bliss and Lilly make a shock appearance at BackLash?
Will Lilly target her first rival at WrestleMania BackLash?
On the go-home edition of RAW, Alexa Bliss and Lilly appeared during the women's tag team match. Bliss claimed that Lilly had her eye on somebody – but did not disclose who.
With six women in the ring at the time, any one of them could be Lilly's first target. It is worth nothing that following the appearnce of Alexa and Lilly, Shayna Baszler began holding onto her leg – could the pair have worked their magic on the former tag team champion?
Also in the ring were Asuka and Charlotte Flair, who will be competing for the RAW Women's Championship tonight. Is there a possibilty that Lilly and Alexa Bliss could wreck havoc on the women's Triple Threat match tonight?
Is it time for Sasha Banks to return at WrestleMania BackLash?
Sasha Banks is a member of the SmackDown roster who hasn't been seen on television recently. The presence of The Boss has been missed on television.
Given that BackLash is traditionally rematches from the Show of Shows, it seems strange that Banks is missing from the card. Especially as her and Bianca Belair made history in the main event last month.
Banks could make her grand return at BackLash, wanting to claim back what she thinks is hers. She could interfere in the SmackDown Women's Championship match, or even appear to lay down the law to the woman who wins the title – let's face it, probably Bianca Belair.
An impromptu WWE Women's Tag Team Championship match to take place at WrestleMania BackLash?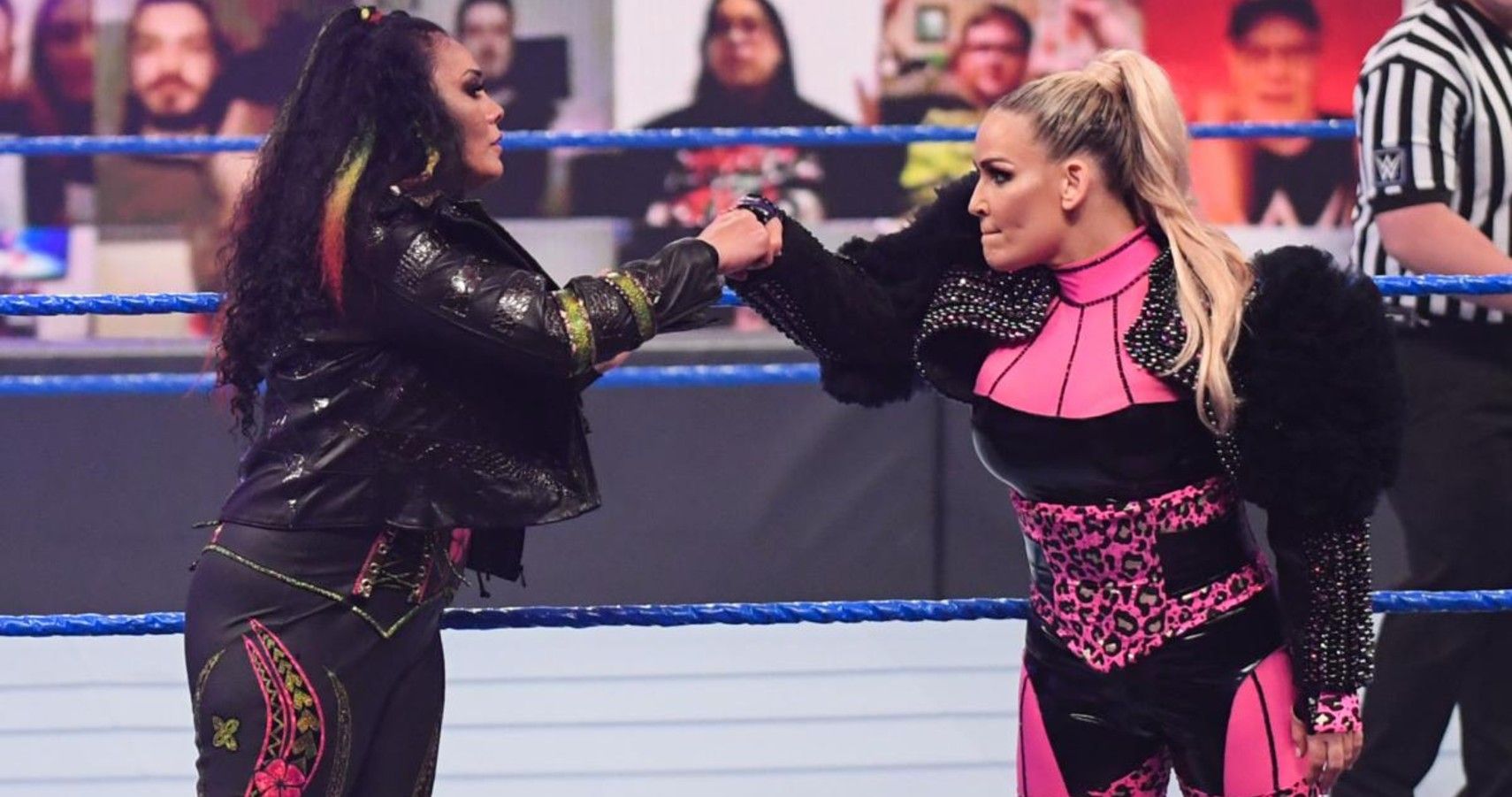 Given that the WWE Women's Tag Team Championships were on the line of the most recent edition of SmackDown, it is understandable that there isn't a women's tag team match announced for tonight's show.
However, the new champions could make a surprise appearance at the pay-per-view. Natalya and Tamina could face Shayna Baszler and Nia Jax in a rematch. The duo could even issue an open challenge to the women's division on the show, leading to a last-minute title defense.
Sonya Deville to interfere in the RAW Women's Championship match?
Over the past few weeks, Sonya Deville and Charlotte Flair have aligned on RAW. The official has been supporting the former champion, and even got her reinstated following her suspension for attacking a referee. It was also Deville who added Flair to the RAW Women's Championship match, making it a Triple Threat.
Now that Flair and Deville are somewhat of a duo, Deville could get involved in the action during the women's Triple Threat match. Sonya could help Flair to win the RAW Women's Championship for the fifth time. Or even, Deville could attempt to help her, with the plan backfiring and causing a rift between the pair.
What do you think will happen at WrestleMania BackLash tonight? Sound off in the comment section below.